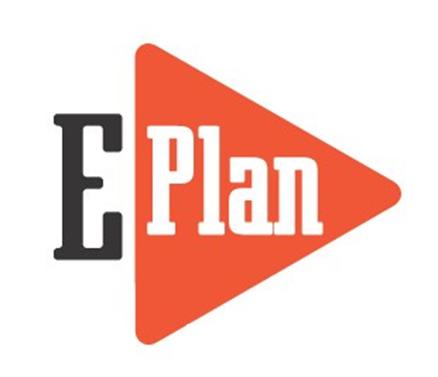 E-PLAN SUCCESS STORIES
The E-Plan system has been used successfully in a number of emergency response actions. Here are some of the success stories we have received from the E-Plan users.
---
Corpus Christi, Texas - E-Plan Weather Link

May 26, 2003

The City of Corpus Christi suffered a major break in a 36" water main. This water main supplies many of the refineries in Corpus Christi. When the break occurred, the refineries went into emergency shut-down mode with significant flaring of various process streams. E-Plan was used to determine which Plants and refineries posed the most threat to the community, so that the remaining Water supply could be diverted to those plants. The water main took several days to Repair. During this time, weather was a continuous issue in pre-planning evacuation Areas if significant emissions occurred. The E-Plan weather link was very helpful to the Emergency Responders planning.

Contributed by District Chief Michael Hernandez, Corpus Christi Fire Department (mhernandez@cctexas.com)
---
Corpus Christi, Texas - E-Plan Chemical Search

October 28, 2003

The City of Corpus Christi experienced a major sulfur release from a local refinery. A large, visible cloud of sulfur "as large as a couple of hot air balloons" was released. The LEPC Director accessed E-Plan from his office. He got information on sulfur and local weather conditions. This information was relayed to the First Responders in the field for planning and for issuing a "Shelter in Place" warning.

Contributed by District Chief Michael Hernandez, Corpus Christi Fire Department (mhernandez@cctexas.com)
---
Conway, Arkansas - Tier2 Facility on E-Plan

January 6, 2004

A series of explosions rocked a chemical plant in Conway, Arkansas, injuring two workers and forcing the evacuation of hundreds of Conway residents and several businesses, according to press reports. The explosions caused acid leaks from the plant along with a dense black smoke cloud. Arkansas Department of Environmental Quality (ADEQ) personnel accessed E-Plan to find out what Tier II chemicals were at the plant site in order to help plan their response. ADEQ personnel were trained in E-Plan in October 2003.
---
Corpus Christi, Texas & Hickory, North Carolina - E-Plan on Research Papers by Two Fire Chiefs

Two Fire Chiefs from greatly different locations in the United States, Michael Hernandez, Corpus Christi, Texas and Greg Rohr, Hickory, North Carolina have written Research Papers as part of their National Fire Academy Executive Officer Program. Both of these papers took a critical look at E-Plan. They both concluded that E-Plan was a tool that every First Responder should have available to manage the huge volume of Hazardous Materials information that must be sorted through to get the critical information needed to respond quickly and appropriately to HAZMAT incidents.

Chief Hernandez's paper is entitled, "A Critical Examination of the U.S. EPA's E-Plan as a Risk Reduction Tool for the Corpus Christi Fire Department." Chief Rohr's paper is "Pre-Incident Planning program with an Initial Focus on Hazardous Materials for the Hickory Fire Department."

For a copy of the research papers, contact Chief Michael Hernandez at 361-826-3900 or MHernandez@cctexas.com and Deputy Greg Rohr at 828-323-7522 or grohr@ci.hickory.nc.us
---
Fire Chief Magazine - Point & Click

March 1, 2005

E-Plan is a feature article in the March, 2005 issue of "Fire Chief" Magazine. "Fire Chief" Senior Editor, Pat West, interviewed Jim Staves, Director of The University of Texas at Dallas (UTD) Emergency Preparedness Center, Chief Greg Rohr, Hickory, NC Fire Department and Chief Phil Hamilton, Plano, TX Fire Department. The comprehensive article on E-Plan starts on page 62 of the March issue of "Fire Chief" Magazine. The story traces the humble beginnings of E-Plan in 1998 by EPA Region 6 and traces its evolution into the slick, sophisticated "Point and Click" tool for First Responders that it is today. Chief Greg Rohr, Hickory, NC, discusses how he completed a comprehensive review of five different electronic tools to aid First Responders and selected E-Plan as the best. Hickory, NC will start E-Plan training in May 2005. Chief Phil Hamilton, Plano, TX describes how he plans to use E-Plan and its advantages for his Fire Department. Jim Staves, UTD Emergency Preparedness Center, describes the plans for E-Plan national roll-out in this article. Besides EPA Region 6 (Arkansas, Louisiana, New Mexico, Oklahoma and Texas), E-Plan is branching out to North Carolina, New York, Ohio and Minnesota.
---
Corpus Christi, Texas - Wireless E-Plan Access

April, 2005

Assistant Fire Chief Michael Hernandez reports that the city of Corpus Christi, Texas currently has wireless access to E-Plan via two methods. First is the dial up method (much like a wireless phone call) although a little slow, when transmitting or receiving data with a PDA, this system is satisfactory. Negative is that you may have to pay for your air time. This service is offered through Sprint PCS, Cellular One, Cingular, Alltel and most other major cell phone carriers. Currently the city is moving towards a complete WiFi system. This is wireless high-speed internet access no matter where you are in the city. The capability to access high-speed internet is a truly limitless bounty. Now, instead of one E-Plan access point during an emergency, we can have multiple access points: one at our field command post, one with entry teams, one at the main EOC, etc. Chief Hernandez says, "I can even access E-Plan while driving to the emergency scene. The possibilities are limitless!"

For more information and details about this article, contact Chief Michael Hernandez at MHernandez@cctexas.com